So our joke of a publisher added some items to the shop, let's see:
opens the same inventory as other dressers with three drawers in the " category
Ok so, it's a 3-rows cabinet in the "                            " category.
So we have a cabinet we don't even know if it shares the space of other 3-row furniture because they are too incompetent to even properly translate and manage their own shop.
Ask in the forum? topic locked/removed and an answer from the staff like "we don't know, we have to ask the shop people".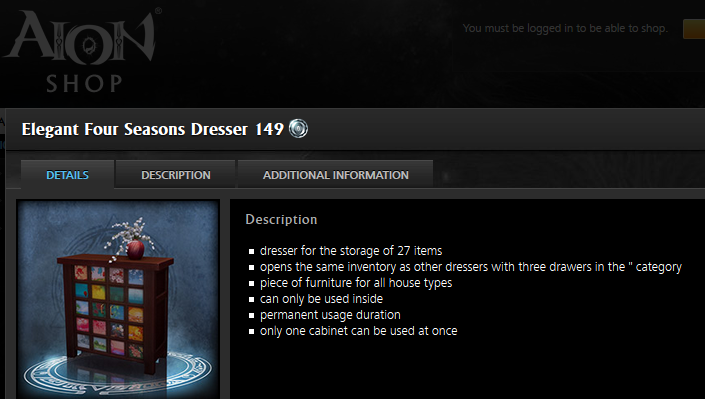 So in the end, we pay a company but we are forced to visit the shop of another (NA) to actually know what the fuck they are actually selling: (and actual in-game pictures of the items)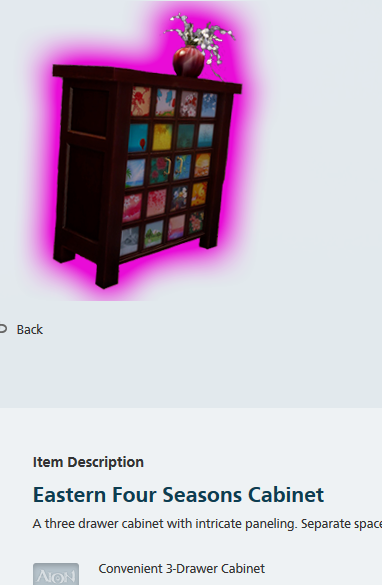 http://store.aiononline.com/store/item?goodsNo=6212052&categoryPath=1_36_37