Donate to help keep development alive

Archive for April, 2016
Starting from next version there is a major change in the interface, mostly the player "boxes" are gonna be generated in a very different way which will result in a much faster and smoother operation during sieges or busy times with lots of players.
You will be able to fully customize it by simply editing a XML where you can choose what to include, where to place each text, what colors, how big, kinda like scripting your own UI by specifying step by step how to ~draw it.
I would welcome ideas/drafts/sketches of what you would like to see in the new UI, please post your ideas here in the forum: http://rainy.ws/forum/viewtopic.php?f=3&t=100
Here's a sample/test: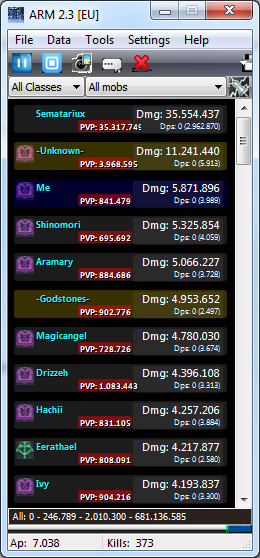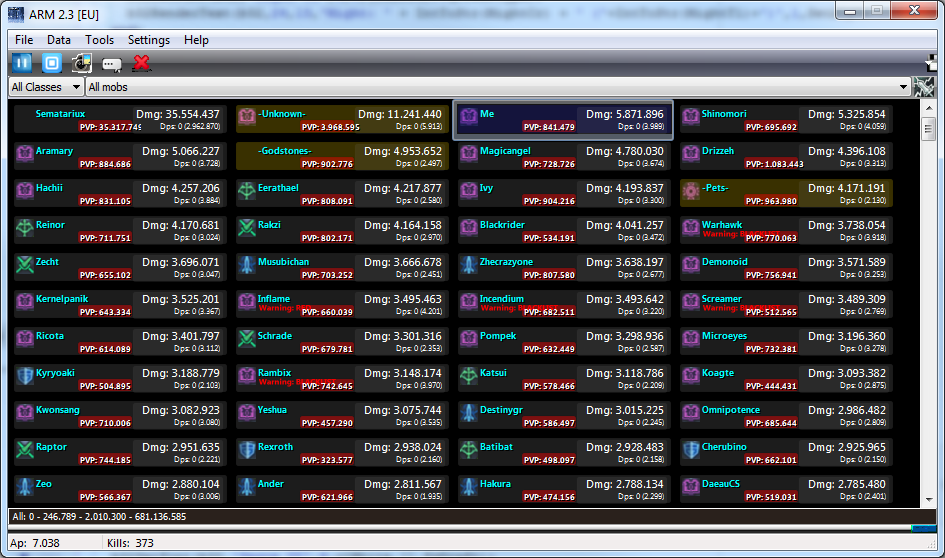 Removed all cheating apps detection, ARM will now work whatever you are using
Removed forced-updates, you won't need to forcibly update anymore
Removed "Generate hacker report" and "Send hacker report" functions
Updated OpenSSL libraries (only in the full installer)
Fixed Imgur uploader (they disabled v2 api) + faster uploads
High-DPI support, screenshots and ARM's windows should display correctly on high-dpi settings like 4K displays on W10
Added a few visual styles (themes), under Settings/Visual Styles
Next version (2.5 or 3.0) will come out as a beta with a new (and customizable) display for players data (will be much faster/smoother on sieges etc)
Recent Posts
Polls
Loading ...